Info night with Dave @ Camper Trailers WA 
8th June, Wednesday 7.30pm
Dave with the help of a professional power point presentation, will go through quality features to look out for on Australian Made Offroad Camper Trailers and his Redtrack Eco Adventure Tours into remote, pristine areas of WA. With particular attention paid to our 2022 spring/summer tours eg. Karijini NP 3rd Sept. Speak to Dave, the owner, builder and tour operator in person and ask him all the questions you ever wanted to know about camping in remote areas in an offroad Camper Trailer.
Register your Attendance here.
Check out our TOUR CALENDAR.
Why Choose RedTrack Eco Adventure Tours?
Dave has a love and passion for the remoteness and beauty of Western Australia. Let him share it with you!
With 27 years as the owner of Camper Trailers WA Dave has manufactured the perfect off-road camper trailer for exploring Western Australia.
Camp in style and comfort with a camper trailer that is strong, dust-sealed, has a well equipped kitchen, comfortable queen size bed, and only takes 2 minutes to set up.
Learn from your Tour Guide and the local people all about the stations, farms, flora and fauna, national parks, landscape features, coastal areas, and local food produce.
Tag A Long in a convoy behind your Tour Leader Dave for approx. $130/day/car
Campsites are free or up to $20/night/person. We DO NOT camp in towns or caravan parks. We have our own space, away from the crowds!
Quotes offered to Passengers who want to travel in Daves 200 series Gx Landcrusier. Choice of Eureka camper or Quick Touring Tent to match your budget.
Meet new people, have fun, and chat about each other's many different camping experiences.
Learn from your experienced Tour Guide what the best camping and 4WD equipment is to use.
Receive immediate assistance if your car has trouble.
Receive advice on using your 4WD and Camper Trailer in off-road conditions.
First-aid assistance and kit immediately available.
Vehicle Recovery Gear immediately available.
This is a truly a unique experience. Gain confidence in becoming an independent camper, ready for your next camping adventure.
Redtrack Eco Adventure Tours run throughout the year from Dave's shop in Balcatta, Perth.
Living the Dream!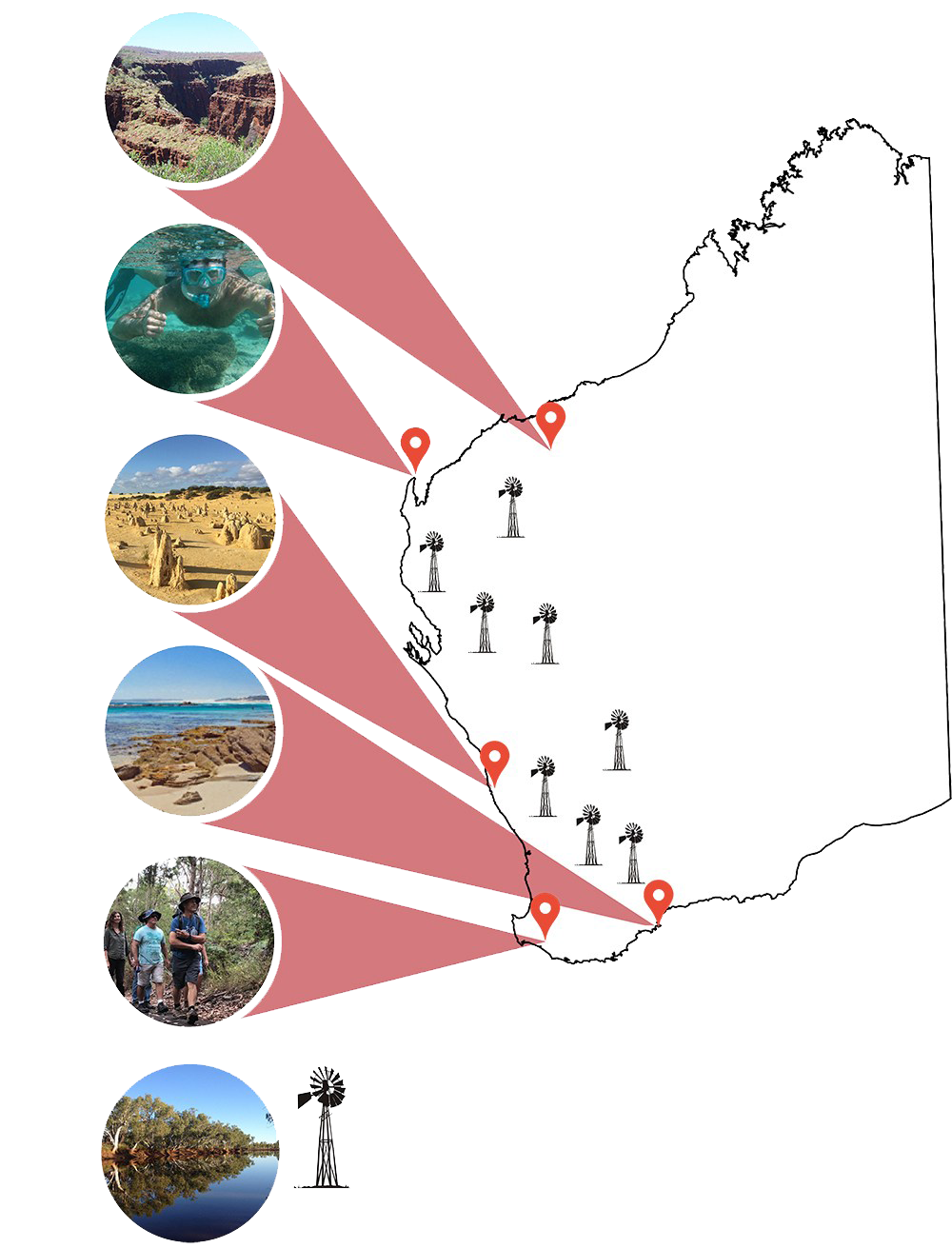 Touring Destinations
Just a taste of where you could go!
<!=========Grid View Template 2.8=========>
Hear what others have to say about our trips
Thanks, Dave. It was a fantastic weekend with you all in Pemberton and the video you created caught the spirit of it all. We practiced our newly acquired skills with… Read more "Julie Mernagh"
Julie Mernagh
Choose between our RedTrack Eco Adventure Tours Experiences
1

Hire a Camper Trailer, Caravan or Campervan

Hire a quality Off-road camper trailer manufactured in WA or an On-road Caravan or Campervan. 
2

Guided Tours with or without Camper Trailer, Caravan or Campervan

Allow us to expertly guide you through our amazing Western Australian landscape.
3

Personalized Tour as a passenger in our 4WD vehicle with our tour guide

Travel in our $WD to get the truely unique, personal camping experience.
4

Join a group tour and get a tour guide free

Join a group tour for free when there are 6+ Hire Campers and have us guide you at NO cost.
5

Corporate and School Group Tours

We have experienced teachers available with Working with Children Checks.
Hire a 4WD, and/or Off Road Camper Trailer 
Hire a quality, Off-road camper trailer, manufactured by us in Western Australia.
Suits 2-5 people from $100/day
Erect camper easily with one person in Seconds.
Slide out kitchen with sink, 12v pump, 2x burner cooker fridge/freezer and pantry
Comfortable queen size bed and 12v LED Lighting
Quick zip on kids bedroom, full annexe and extra mattresses available
View our Hire price sheet for all your camping equipment needs.
Let us help you find a hire 4WD to tow our camper trailer from $100/day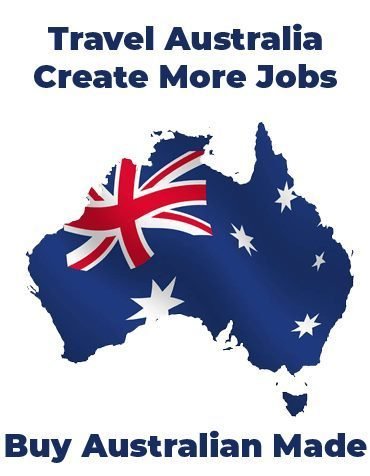 Want to learn more about our tours?
Want to hire your own camper trailer?
Choose your next camping destination from Dave's Youtube Playlist here ..........